Spindleruv Mlyn is an amazing place for romantic ceremonies and weddings spiced with adrenaline.
Surrounded by mountain peaks in the bright sunshine or in a romantic interior with luxurious facilities and first-class service? How do you want to spend your special day?
Don't know how to ask your dear for a hand? Contact us! Together we will prepare an amazing surprise for her.
Go to the mountains with your love, choose one of Felicity Hotels and wait for the right moment. Be careful not to be exposed! We will remain silent even if they torture us.
We will discreetly deliver the beautiful bouquet to the room at the agreed time or prepare it for delivery at a romantic dinner with candles and music. You can amaze your future with the wonderful decoration of the room with VIP Treatment and surprises in the room, romantic decoration at the tasting menu, private entrance to the spa & relaxation center with a bottle of Prosecco or a carriage ride.
Do you have any other an idea? Write to us at svatby@felicity.cz or hotel.snezka@felicity.cz and we will arrange everything. We can't even sleep as we look forward to your engagement.
From classic to diamond wedding
Under the peaks of the Giant Mountains in the middle of virgin nature, your newlywed vows will get a stamp of harmonious harmony and indomitable strength.
Hotel Sněžka in the middle of Špindlerův Mlýn is perfect for weddings. Its magical location offers breathtaking views of the ski slopes. Luxurious facilities ensure perfect comfort for newlyweds and wedding guests.
Each season breathes a special look into the surrounding landscape. It is therefore beautiful in the Giant Mountains even out of season. Don't you believe? When you choose the date of the ceremony, take a look at our wedding photo gallery. It certainly inspires you.
Our team of professionals is always ready to fulfill even the most secretive newlywed wishes. Thanks to 20 years of experience in organizing weddings, we can crack any nut and organize a magical wedding that you will never forget. Just say "YES".
You will feel love in every bite
Pamper your taste buds with a refined menu prepared only from quality ingredients. We will cook a traditional wedding lunch for you, we will prepare a gourmet buffet with grilled specialties and sweet cakes. Do you love Czech classics? Not a problem! Do you want to treat your guests to a tasting experience? Just say! We will make sure that you do not miss anything during the wedding day. What is your wish?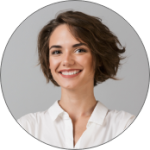 Do you have a lot of questions?
Contact us and we will arrange the course of your "D" day